Cherished Memories

Of  my  Nephew

Phillip Jeffery Thomas

AGE 27yrs

Darling son 

of my dear sister

Marlene 

x x

Reality or a dream

ALL SCARLETSTRUE PROGENY 

ARE BROUGHT IN TO THIS WORLD

WITH A 

MILLION TRILLION ZILLION HANDSFUL OF LOVE

AND ARE ALL HAND REARED

WITH

TENDER LOVING CARE

There For

ONLY HOMES WHOM CAN MAINTAIN  THIS 

WILL BE CONSIDERED  FOR 

ONE OF SCARLETSTRUE PROGENY

Scarletstrue 

Yochons F1 Hybrids

Of

Quality and Distinction

Home Telephone No. 01554 755521


YOCHONS F1 HYBRIDS also known as YORKIECHONS

Are the first cross between two pedigree dogs...

The fabulous Lively and Inquisitive, Bright and Clever 

YORKSHIRE TERRIER 

And the 

Luxurious Sweet and Bubbly, Loving and Intelligent 

BICHON FRISE

Both in the toy breeds family

Yochons share the traits of both parents

Yochons are a small to medium size dog (Depending on size of parents) 

They have the most fantastic manner...

Loving and affectionate, bright and playful and make the most loyal companions

They get on well with children and people of all ages and gender and also other pets.

Yochons also have a none shedding hypo allergenic coat

 Which make them popular with allergy sufferers

Hybrid dogs in general live longer healthier lives than the pure in bred Dogs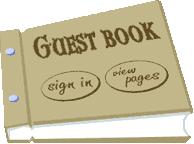 I do hope you enjoyed sharing some of Scarletstrue Progeny

You are very welcome to contact Scarletstrue for any further information, puppy availability

Or just a friendly puppy chat... 

Telephone number 01554 755521

 click on Contact us below

Please sign our Guest Book above and leave your comments

Celia M Evans. Cilymaenllwyd Farm Pwll Llanelli Carmarthenshire SA15 4PU

Home Telephone No. 01554 755521

Scarletstrue Benjie & Ollie Fardon