Cavachons are the first cross between

Two Pedigree dogs 

The Wonderful Gentle and Faithful

Cavalier King Charles Spaniel 

And the

Sweet Bubbly and Luxurious Bichon Frise 

Both Bred as companion dogs and both in general

considered very Intelligent Fast learners...

The Cavachon as the traits of both parents

Cavachons are a small to medium size dog (depending on parentage)

With a Sweet Gentle and Affectionate  manner

Cavachons are not snappy or territorial 

They are Not yappers that bark for no apparent reason

They will however announce the arrival of strangers 

Cavachons have a Low to None shedding coat. 

Cavachons do well with children 

And people of all ages and gender and also other Pets...

Hybrid dogs in general live longer

Healthier lives than the 

Pure in bred Dogs 

All SCARLETSTRUE PROGENY

ARE BROUGHT IN TO THIS WORLD 

WITH A MILLION TRILLION ZILLION

HANDSFULS OF LOVE 

AND ARE ALL HAND REARED

WITH LOVING TENDER CARE

ONLY HOMES THAT CAN MAINTAIN 

THAT TENDER LOVING CARE 

WILL BE CONSIDERED FOR ONE OF

SCARLETSTRUE PROGENY

For more information on this Wonderful f1 Hybrid

Contact for Puppy Availability

Telephone No. 01554 755521

Cherished Memories 

of our  sweet yorkie's

Lucy, Bunny & Tiny

They brought so much

Happiness in to our lives

We have so many 

Loving happy memories...

Mammy & Dad 

Love you and miss you ...xxx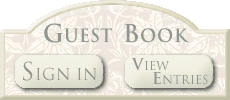 You are very welcome to leave your comments and Feed Back 

And share your experience of Scarletstrue

or you may view other peoples comments in

 My Guest Book Above

Just click on Sign In or View Entries

All comments are sincerely appreciated

I hope you enjoyed sharing some of Scarletstrue Family Album

Barbara Stanton Sunday, 11/1/09, 5:06 AM 

 Our Cavachon Bonnie is the most perfect lovable dog in the world. We adore her. She is beautiful, affectionate, clever and playfull. She gives us endless love. We couldnt imagine our lives without her. Thank you so much for bringing her into our lives. She is truly heaven sent. 

 From: St Albans, Hertfordshire 

 Fernanda Stephens Monday, 11/9/09, 12:01 PM 

 We bought our wonderful Cavachon, Angelina, from Scarletstrue 2 yrs ago and convinced my sister-in-law to buy her brother, Oliver. We couldn't have made a better choice of dog or breeder. Both dogs are happy and loving and so good. We've never had a problem with chewing or biting and house-breaking was a breeze. I have a young child and my sister-in-law has very young grandchildren and the dogs are wonderful with them. I would strongly recommend a Scarletstrue Cavachon to anyone interested in a new dog. 

 From: Oxfordshire 

carol Macintyre Tuesday, 11/10/09, 2:07 AM 

 I have had my cavachon since september 08, he is the most adorable dog I have ever had. He is so friendly, and happy everyone who see's him asks what he is because he is so pretty. I can't thank Celia enough for my wonderful puppy Giggsy. 

 From: cheshire 

Jackie Jeffs Thursday, 11/26/09, 6:52 AM 

 I have met one of your Cavachons who lives locally and fallen in love with the breed. She is just so happy,friendly and adorably beautiful. I am a Golden Retreiver person who's dear old dog Bailey (my 4th retreiver)is now coming towards this 12th birthday, time just goes too fast:-( and as I'm getting old myself must consider very carefully before taking on another large dog. I have decided that a small dog is definitely a very sensible choice and hope that in the future I will be considered a very suitable Mum for one of your Cavachon puppies. Love from JJ 

 From: Walkern Hertfordshire 

jackie Sunday, 4/25/10, 4:00 AM 

 Hi Celia you probably don't remember me but I picked Mellie now called Mollie from you 2 years ago.Just wanted to let you know that she is healthy happy and loved to bits.what a fantastic little dog full of fun and so loving.for anyone thinking about getting a cavachon you won't regret it.no problems at all.easy to train and Mollie loves tricks she is so funny.the other benefit no moulting and if you are allergic to animal hair as I am it's not a problem. 

 From: bracknell 


Celia M Evans.    Cilymaenllwyd Farm, Pwll, Llanelli, Carms, SA15 4PU, Wales UK         Home Telephne No. 01554 755521          cavachons@sky.com

Right. 

Scarletstrue Muffin

The face of the

 Daily Mail

Dog Menu in 

UK Hotels and Restaurants

 Scarletstrue Louis Spence enjoying a stroll with his best friend Sienna...

PHOTO By Sally Uphill Photography

Scarletstrue Peaches  'Poppy Pritchard'

Scarletstrue Ted & Basil Baker


Scarletstrue Dylan Ottowell

          Llanelli Carmarthenshire SA15 4PU  Wales UK



Double click here to add text.

Scarletstrue Parents are Veterinary Health Checked

ALSO...

DNA Tested CLEAR for Dry Eye and Curly Coat Syndrome also Episodic Falling Syndrome

Ophthalmologist Eye Tested Clear, Cardiologist Heart Tested Clear

G-Parents are also Doppler 'Ultrasound' Heart Tested Clear